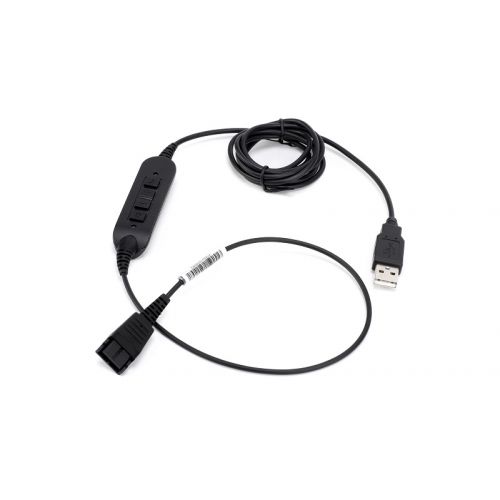 Cleyver ODUSB260
QD – USB adapter cable: connection between headset and PC/MAC
An ultra-easy-to-use cable for connecting a QD headset via USB to a PC/Mac
Key features
Plug & play : Ultra simple to use
Optimized grip: 1400mm cable length
Compatible with Cleyver and Jabra GN headsets – via Quick Disconnect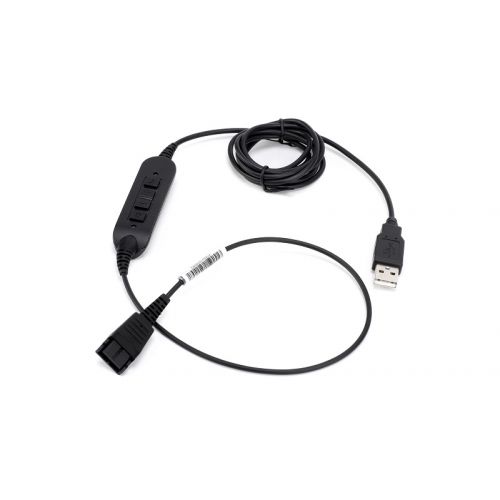 Description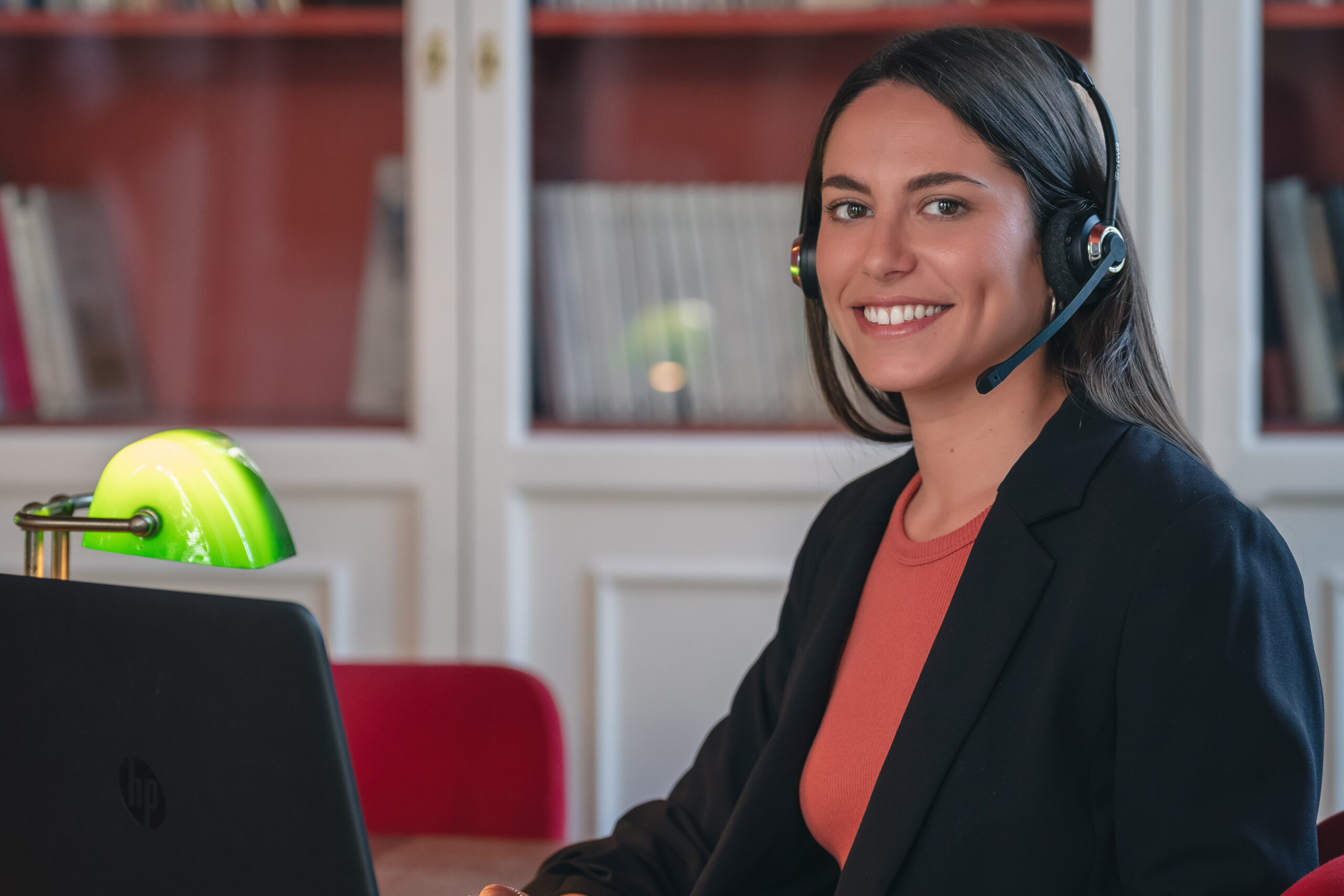 An ultra-simple and efficient cable!
The Cleyver Adapter Cable allows you to connect a Cleyver or Jabra GN headset with a Quick Disconnect plug to any PC/Mac with a USB port.
This cord offers a quick way to get your devices up and running with its ultra-fast installation. Simply plug the headset's QD port into the cord and connect it to your PC's USB port.
The headset has an integrated remote control for better handling of the headset. It ensures the management of the volume, the taking of calls and the mute function.
Technical info
Ref. fournisseur
ODUSB260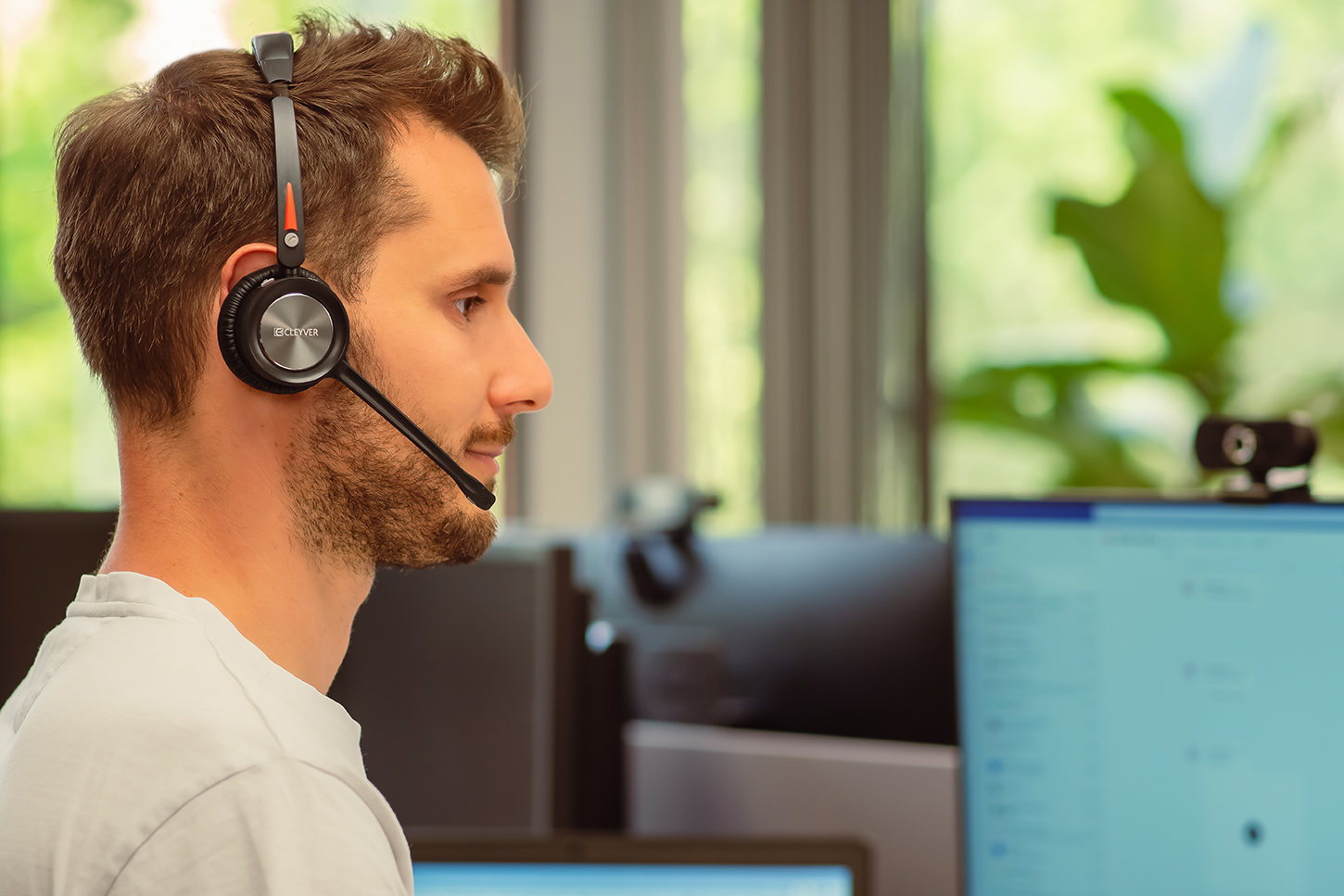 Use
Want to use your QD headset on a PC? Look no further than the Cleyver ODUSB260 for an easy way to do just that. It takes only 3 seconds to connect your headset to your PC.
Customer Reviews
Sorry, no reviews match your current selections