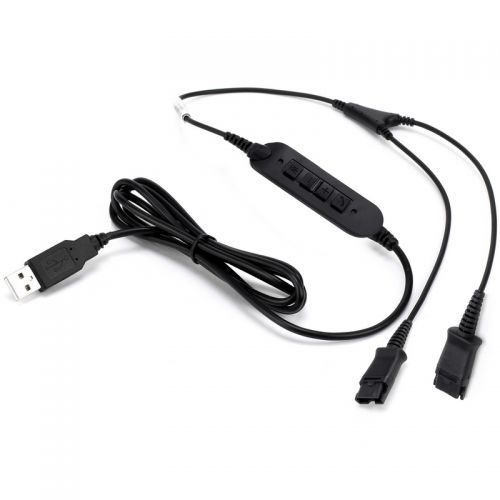 Cleyver ODYQDUSBP
QD-Y cable: connection between 2 headsets and a PC.
A handy cable for connecting two headsets to a PC. Compatible with Poly/Plantronics or Cleyver headsets.
Where to buy ?
Key features
QD – Y: Connection between 2 wired headsets and a single PC.
Plug & play : ultra-simple operation
Y-cable for parallel connection: ideal for supervision and training.
Compatible with all headphones and PCs – Via QD and USB-A
Branded headphones: Poly/Plantronics or Cleyver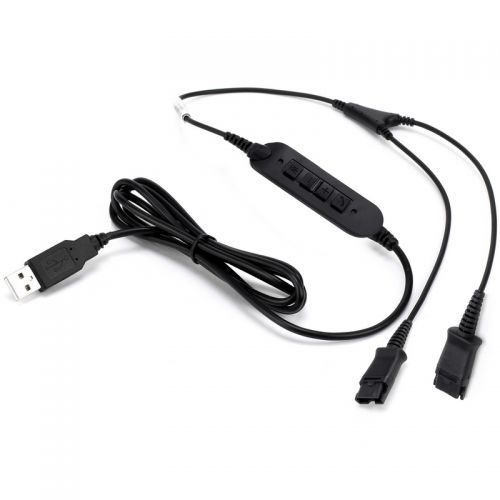 Description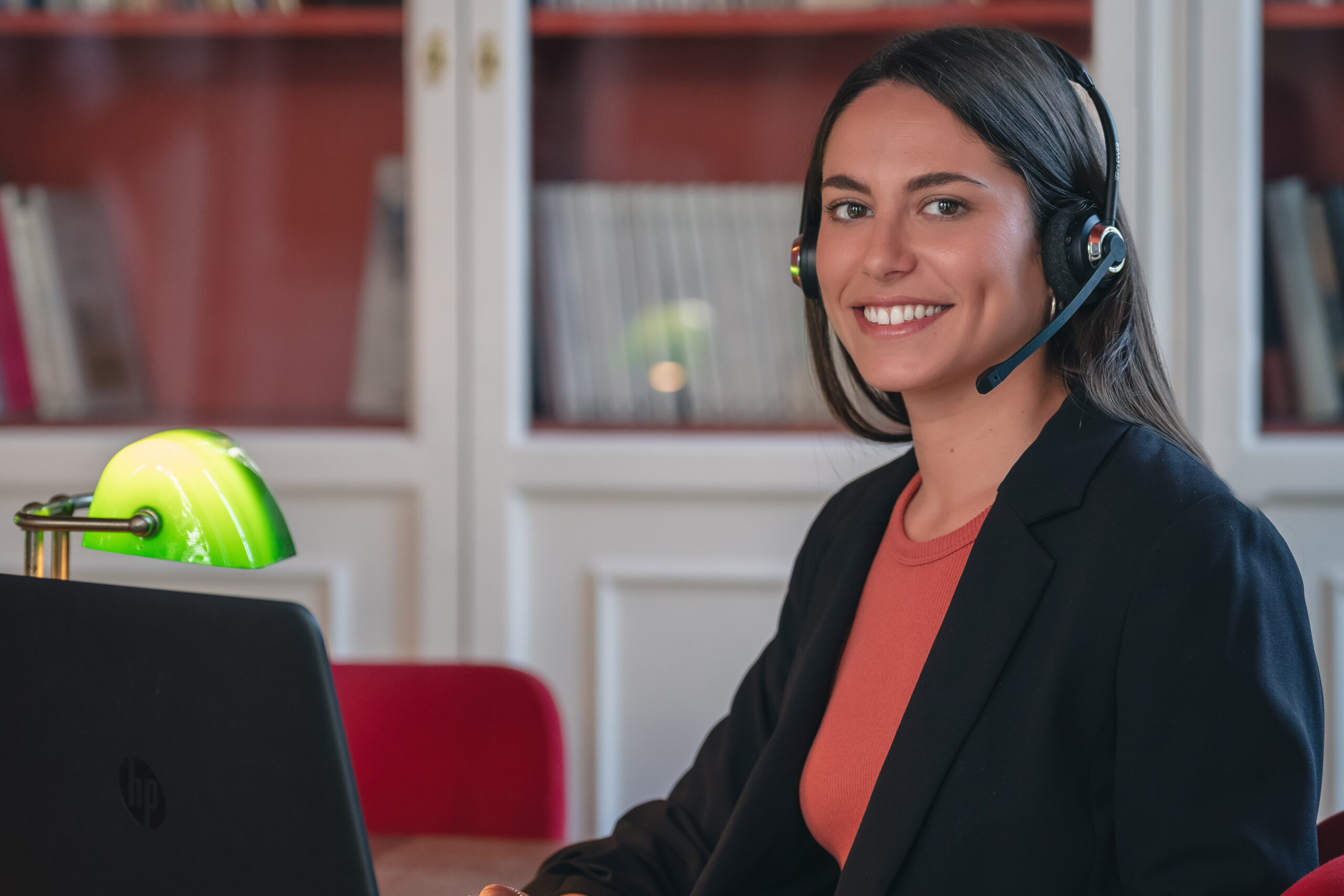 A simple and effective cable.
With the Cleyver ODYQDUSBP adapter cable, you can connect two headsets with any PC.
It is very practical for training your sales staff as it allows the parallel connection of 2 headsets to one telephone.
The cable allows quick access to your devices thanks to its quick installation. Simply plug the QD connector into each of your headsets, then connect the USB-A port to your PC.
The "Quick Disconnect" socket allows you to disconnect the headset without interrupting the ongoing conversation. In addition, the control box on the cable makes it easy to manage your headset controls.
It is compatible with Poly/Plantronics or Cleyver headsets.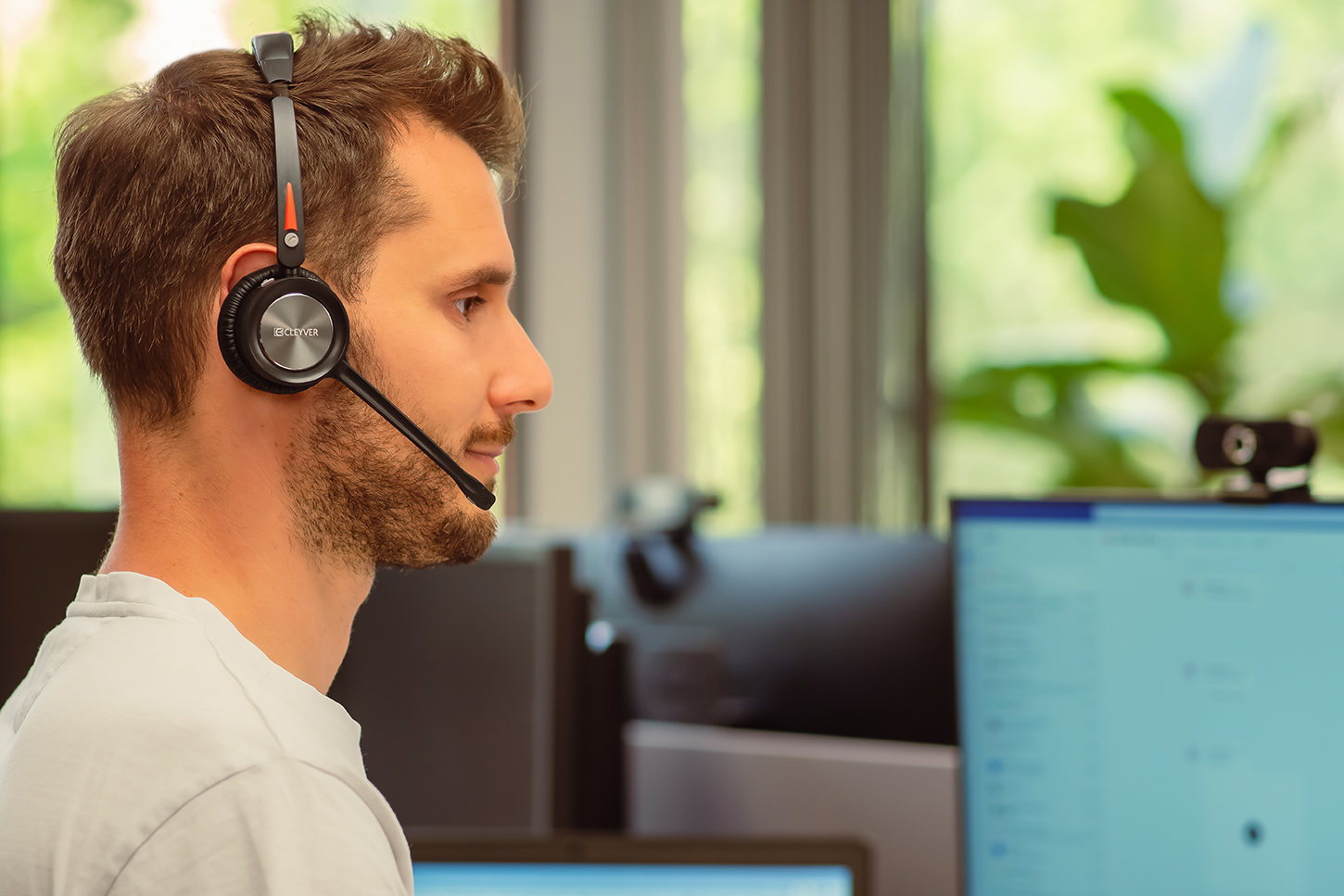 Use
Want to use two wired headsets with your PC? Look no further, the Cleyver ODYQDUSBP will easily meet your expectations. The Y-cable allows for a parallel connection and is ideal for training and supervision. It takes only 3 seconds to connect the headset to the desk phone and use the quick disconnect feature.
Customer Reviews
Sorry, no reviews match your current selections