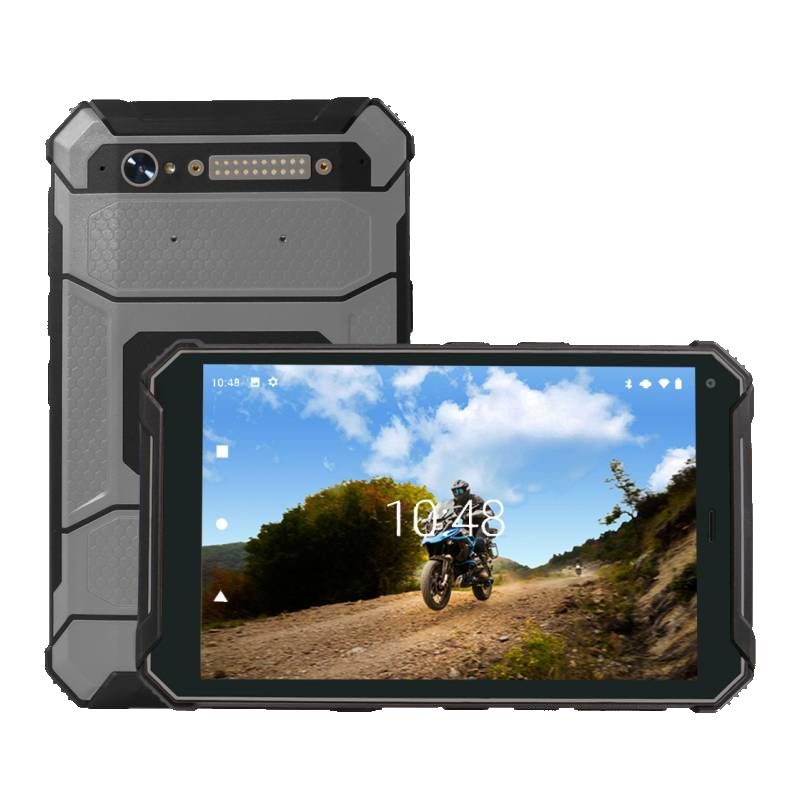 ODXTREMTAB
Powerful, unbreakable widescreen tablet for demanding environments
A tablet that adapts to the most extreme situations. Its hardened coating, water and dust resistance (IP68) and shock and temperature resistance (MIL-STD-810-H) make it an all-round tablet. With its long battery life, large touch screen and numerous sensors and functions, you'll be able to manage all your activities efficiently.
Where to buy ?
Key features
Unbreakable, rugged and powerful 4G tablet
Highly waterproof and robust: IP68 and MIL-STD-810-H standards
Extremely long autonomy: 12200 mAh battery
Numerous sensors: G-sensor, gyroscope, light sensor, electronic compass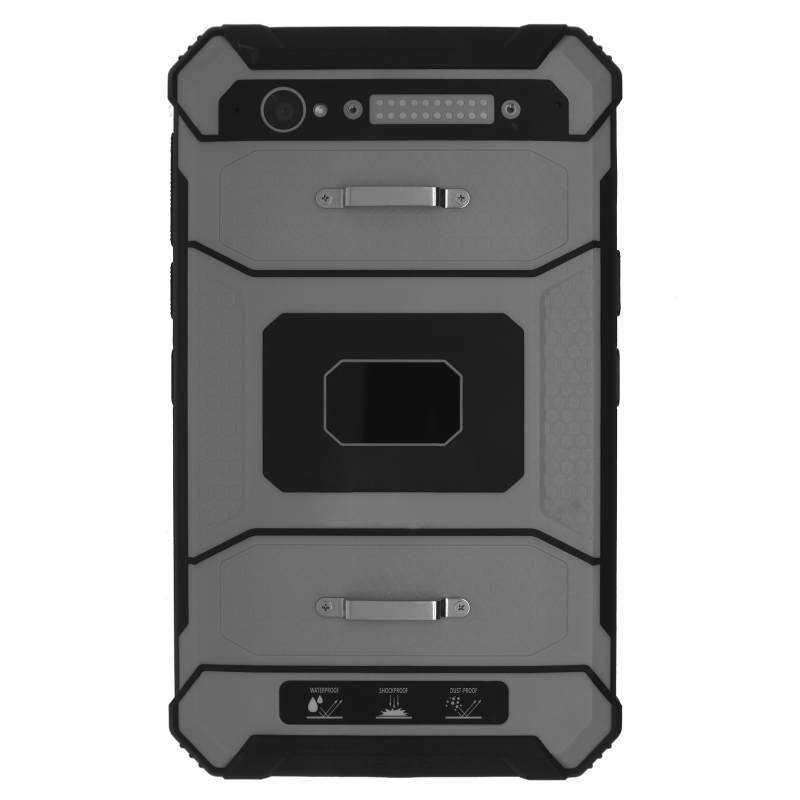 Description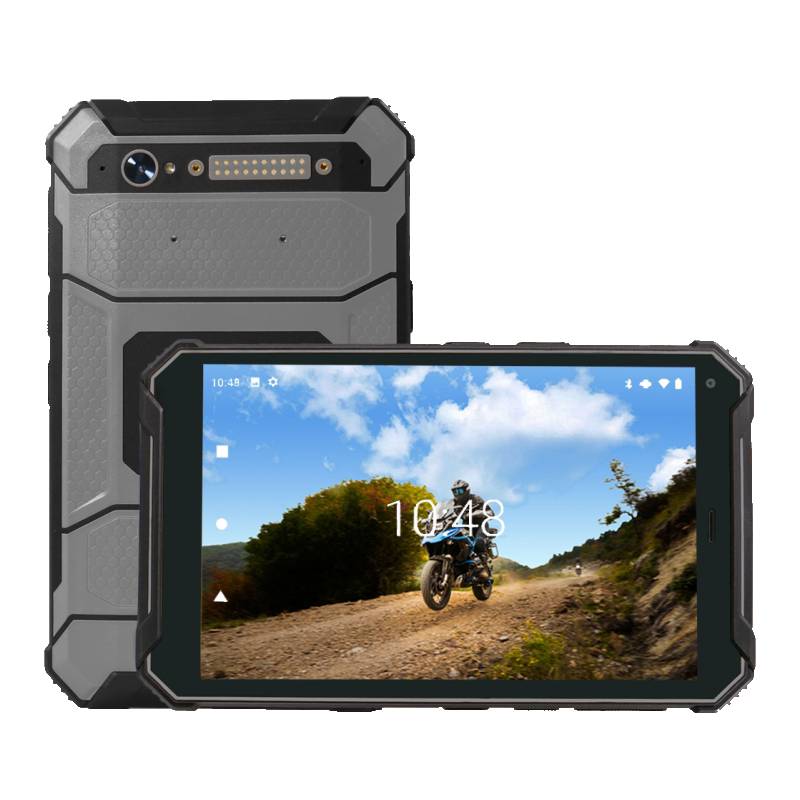 The extreme tablet
The XTREMTAB is a rugged tablet designed for professionals working in extreme environments or for people on the move. That's why it has been designed to meet IP68 standards. These standards enable the tablet to be waterproof (2m depth for 1 hour), dustproof, sandproof and withstand high pressure. It also meets the MIL-STD-810-H standard, ensuring extreme reliability in the face of drops, shocks and vibrations, as well as extreme temperature fluctuations (-20° to +60°). Numerous durability tests prove that this is a highly resistant tablet, despite its large screen. With its coating, you don't need to worry about your tballet! It will accompany you on your daily travels and meet even the most demanding requirements.
As powerful as it is smart
Powered by Android 10 and paired with an octa-core 2.0GHz processor, it delivers a smooth and secure experience, running applications faster and reducing load times. It supports a wide range of features and smart technologies, including GPS, Glonass, Beidou, Galileo, NFC, SMS, MMS, Bluetooth 4.2, Micro SD and Dual SIM.
What's more, it's powered by a 12,200 mAh Li-Ion battery, providing a standby time of 15 days and a talk time of 15 hours. When you need it, you can quickly recharge it via the USB port without losing track of your calls.
What's more, its large 8″ multi-touch screen with HD resolution of 1280×800 pixels gives users a pleasant, high-quality view every day.
A wide range of features
Because we know you care about ease of use and security, we designed the . Its programmable keys, dual SIM slot and numerous sensors (G-sensor, gyroscope, brightness sensor, compass) give you total customisation and freedom.
Don't worry about running out of space: the tablet has 128GB of internal memory, expandable to 1TB with a Micro SD card. Download the applications you need from the Play Store.
Technical info
Supplier ref.
ODXTREMTAB-EN
Operating system
With Android 10
Robust / shockproof
Shock-resistant, robust
Complies with military standards
Complies with military standards
Tightness standard
With IP68 protection
SD card compatible
Jusqu'à 1 TB
Compatible with all operators
Yes
Definition / Screen size
1280x800
Dimensions
217 x 129 x 16.2 mm
Standby time / use
15 days / 15 hours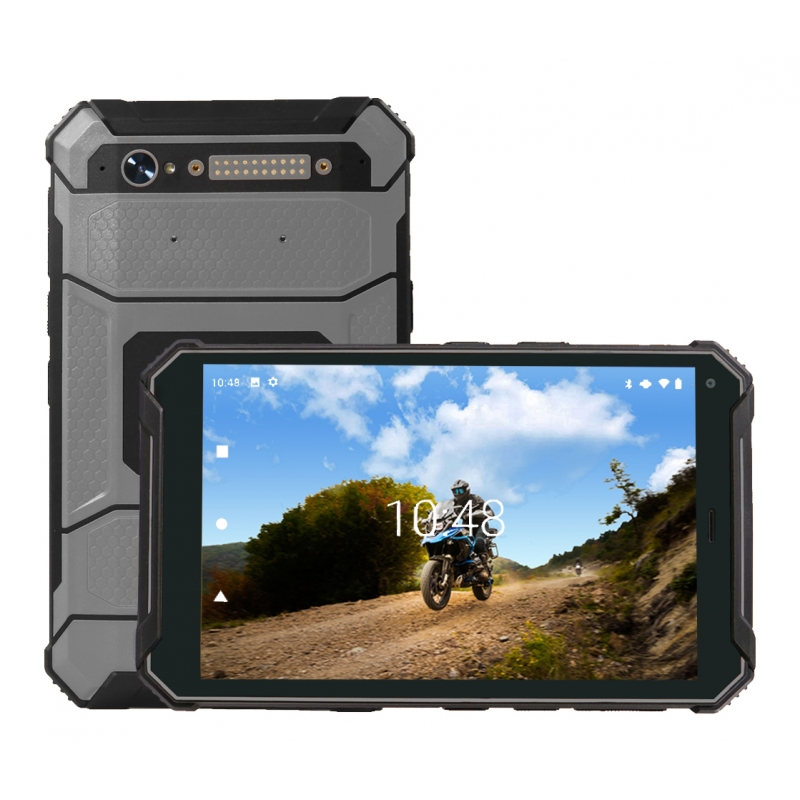 Use
The Cleyver XTREMTAB is ideal for mobile professionals who work in extreme conditions, such as craftsmen, builders, civil engineers, industrialists and farmers. This tablet has a long battery life and is extremely robust. You can count on it, whatever your working environment!
Customer Reviews
Sorry, no reviews match your current selections